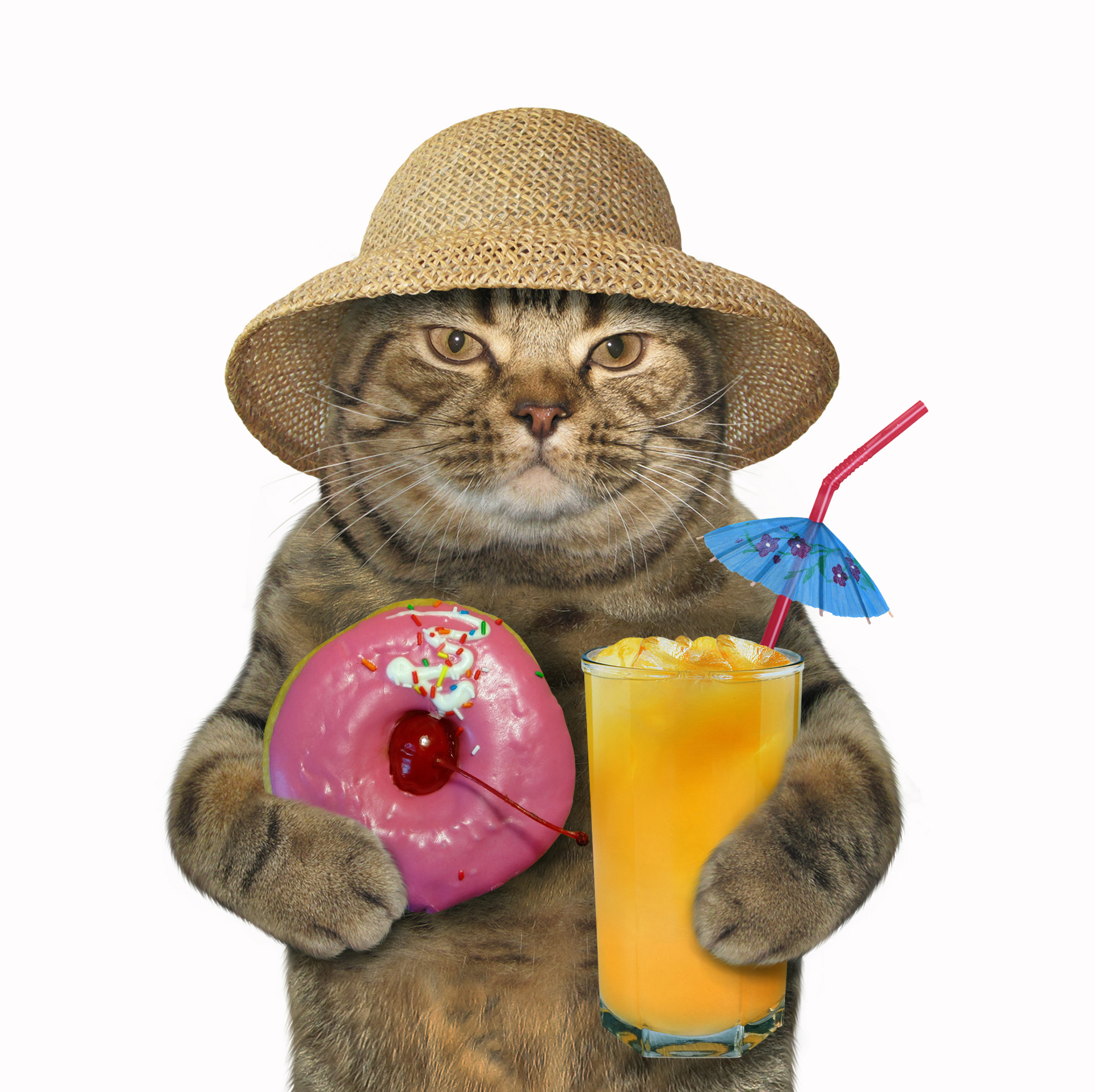 Most weekends our Saturday morning breakfast treat includes a doughnut from Titus Bakery in Westfield, IN. They are unbelievable and if you haven't tried their maple iced doughnut with real bacon then you are missing out. My favorite is the Peanut Butter Fluff Chocolate Iced Doughnut. I also like to relax with a glass of wine or other cocktail over the weekend. Yes, I am normal and like to indulge occasionally despite what most people think. For me it's all about moderation.
But what if you prefer a daily drink to take the edge off from a long day at work or with the kids? I mean one glass of alcohol isn't that much, right? All you want is to relax. The quickest solution is to grab a drink but you don't want to over do it. You are making better food choices, exercising, and working on your better you. But right now, your "better you" includes a small drink. So how does this add up? Let's do a comparison.
In a Men's Fitness or Health Magazine, I had seen a comparison of the amount of sugar in a glazed Dunkin' Donut to the amount of hidden sugar in our everyday foods like yogurt, ketchup, tomato sauce, etc. I thought it might open our eyes to compare our drink calories to the calories in a glazed Dunkin' Donut. Sometimes we think that our grownup drinks don't add up to much but it's not very different than having a doughnut or two.I found the information below using the Lose It! App.
Glazed Dunkin' Donut: 260 calories, 12g sugar
Chili's Presidente Margarita 1 Serving: 240 calories, Sugars 19g
Mudslide Martini 5 oz.: 393 Calories 31.4g of sugar
Glass of Rumchata, Horchata Con Ron over Ice 3 oz: = 284 calories 20.2 sugars
Moscow Mule 6 oz: 120 calories 13g sugar
Red wine, Pinot 2 glasses: 240 calories
Beer, Fat Tire 2 bottles: 320 calories
There are ways to manage your calorie intake. You can reduce the number of calories consumed with fewer ingredients. Avoid the sugary based drinks. Examples include long islands, pina coladas, mud slides, margaritas, etc. My favorite Rum Chata...not so great either (booo). Using soda water or diet coke can keep the calories down. It should be noted, the higher the proof the higher the calories and not all brands of liquor are created equal. When you go out to dinner try choosing one of the following in moderation, bread/chips, alcoholic beverage, or dessert.
On a more serious note, be realistic in how much you are consuming during the week and why are you drinking. Masking your stress with alcohol only makes the stress dissipate briefly. It may be better to sit down and devise a plan to help you regulate and handle the stress and anxiety of life. Here is a very informative article on alcohol and health. Give it a read..Would I be healthier if I quit drinking?
Until next time...